Experience the natural purity of our skincare products by trying our samples!
A Sample Collection Set includes 4 x 5ml products of your choice for £8.00 with Free UK Postage.
To order, select 4 products from our range below, add them to your basket and proceed with your order. We will then post your order out to you to enjoy!
(All orders are posted from Jersey in the Channel Islands).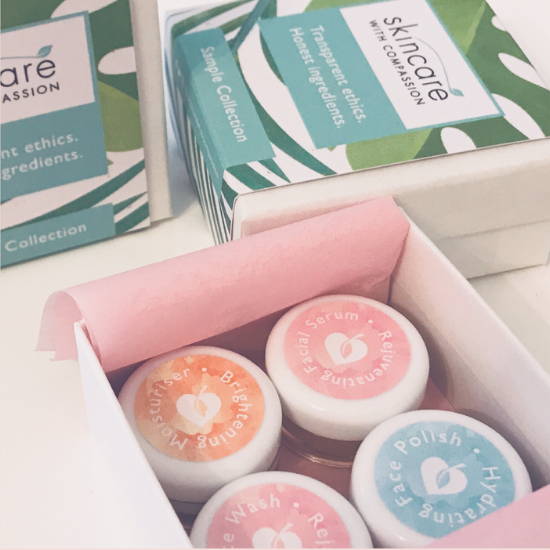 Discover the latest from the Skincare with Compassion journal
Do you know what is disguised in your skincare products?
How to know the right moisturiser for your skin type.
How can Thyme fight acne-prone skin.