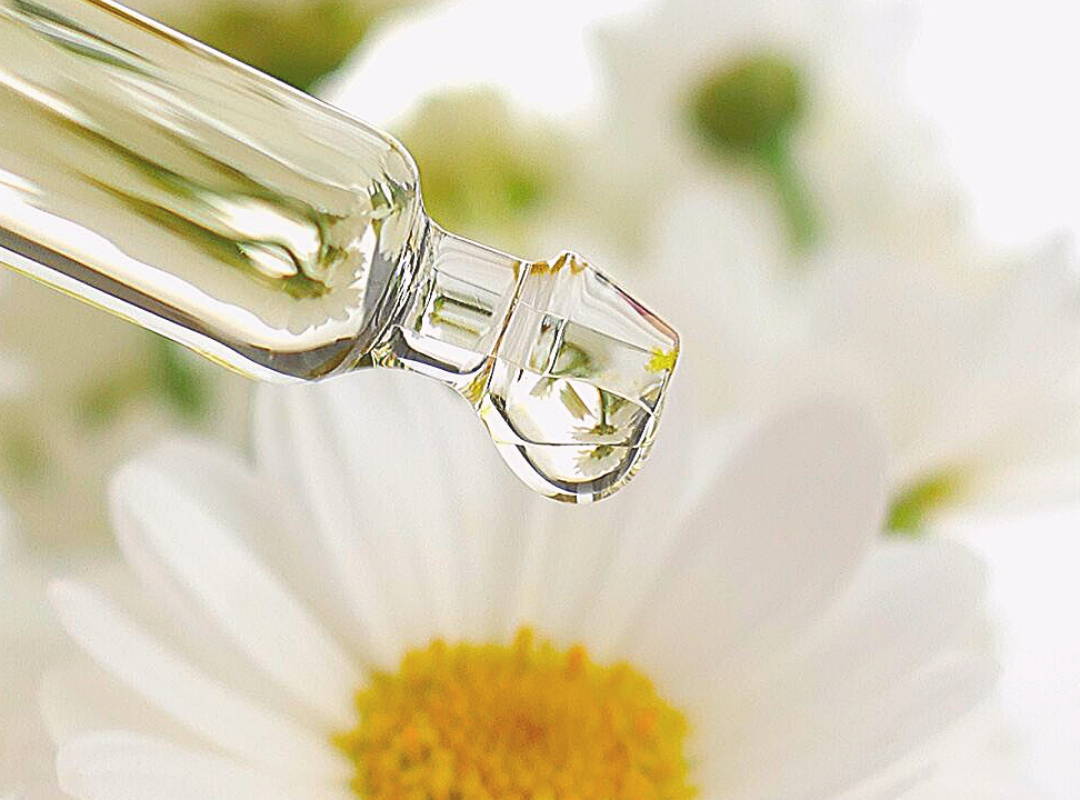 At Skincare with Compassion we strongly believe in honest and transparency. We make it easy for our customers to understand exactly what is in our products. We do this by listing every drop of ingredient in our formulations and explain why we use it, why the ingredient benefits the skin, and where it is derived from.
Ingredient purity is key for truly healthy skin.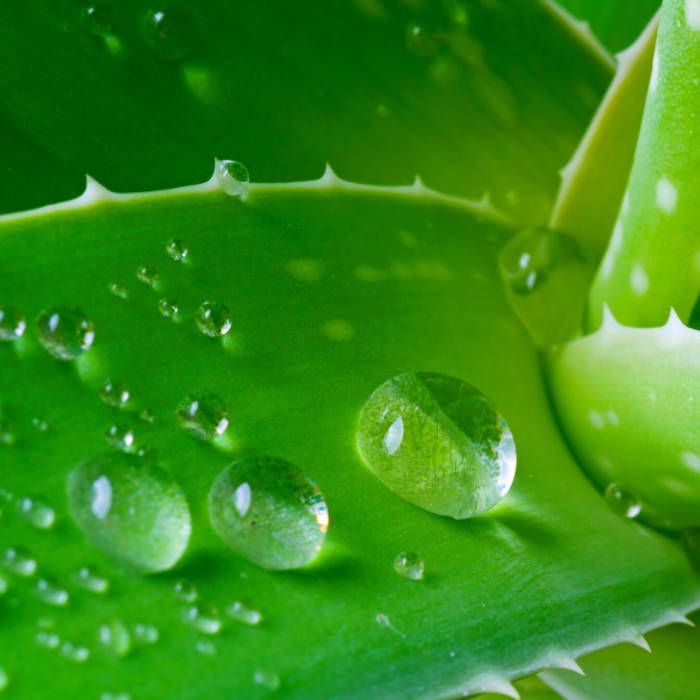 Aloe Vera - (Aloe Barbadensis)
Aloe Vera is a thick, short-stemmed plant that stores water in its leaves. This stored water provides a gel that is well known for its healing effects on the skin. It contains a high level of vitamins, minerals, amino acids and antioxidants which help to cleanse and soften the skin.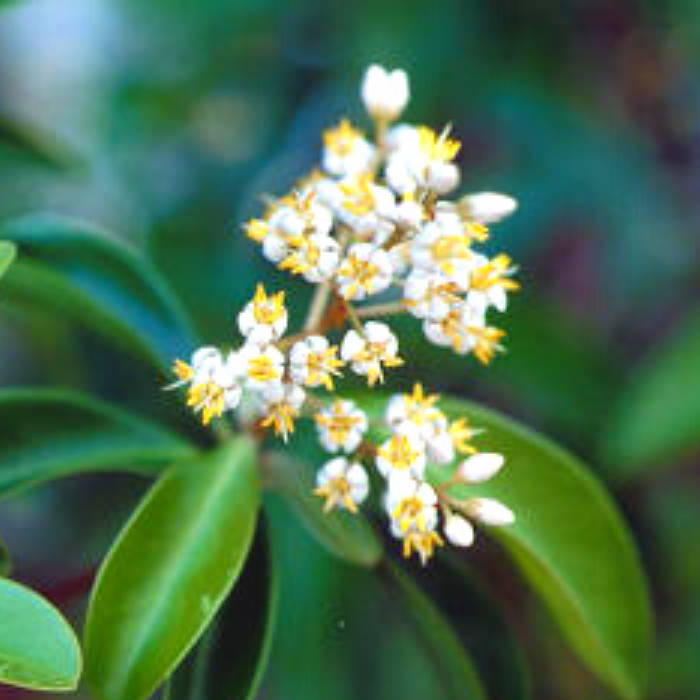 Amyris - (Amyris Balsamifera)
Amyris comes from the Amyris tree originating from the West Indies. The oil is derived from the fallen bark of the tree. It is an effective natural oil for dry skin which hydrates and moisturises. Amyris Oil also helps to regenerate the skin and slow down the ageing process.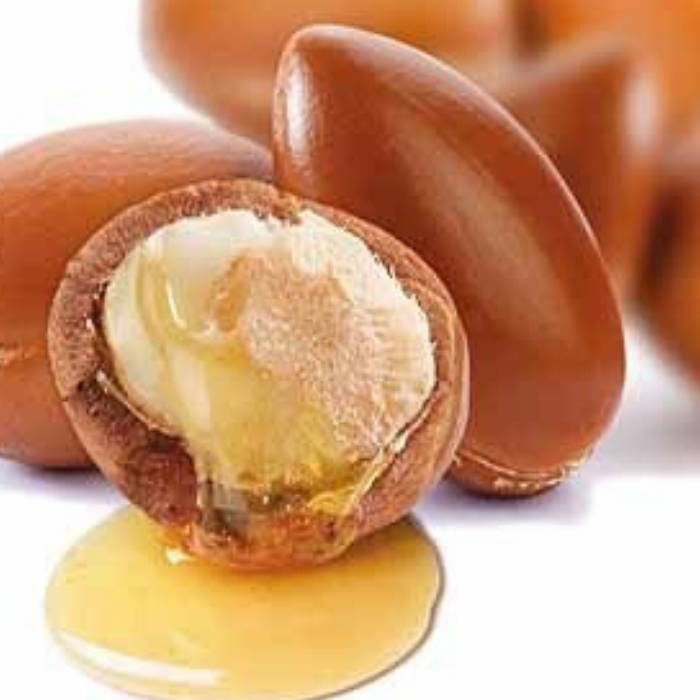 Argan - (Argania Spinosa)
Argan Oil is known as Moroccan Gold and used for centuries by moroccan woman to moisturise the skin. It is extracted from the fruit of the Argan tree and rich in vitamin E, essential fatty acids and and anti-oxidants which help to keep skin smooth, supple and healthy.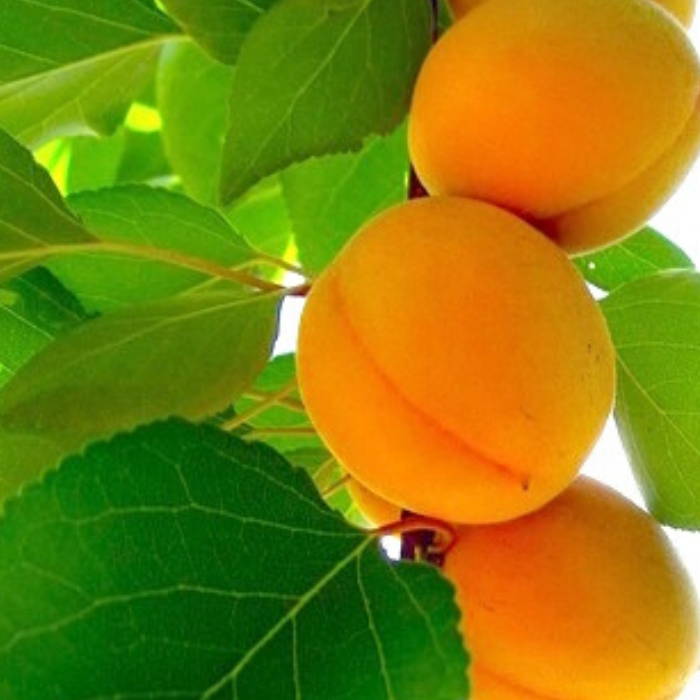 Apricot Kernel Oil - (Prunus Armeniaca)
Apricot Kernel Oil contains gamma linoleic acid that helps to firm and tone the skin. This oil also contains high levels of Vitamin A and E to soothe and help slow down the ageing process.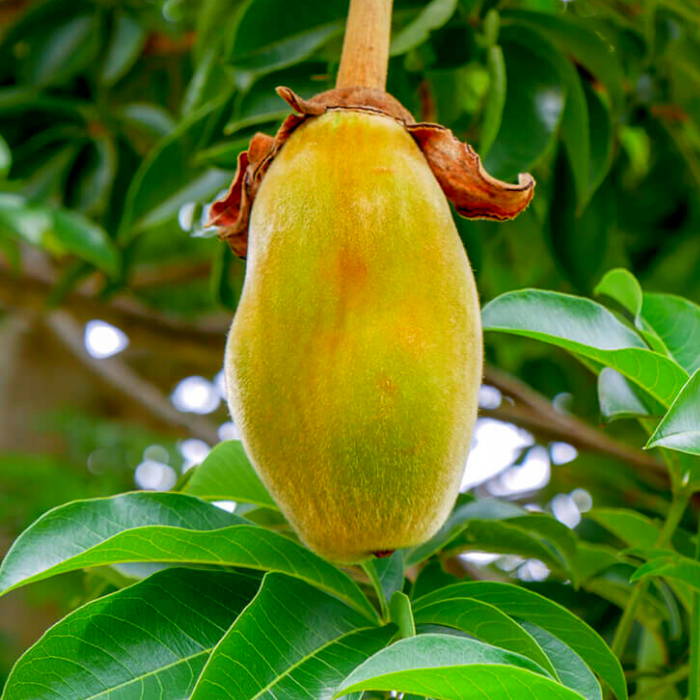 Baobab - (Adansonia Digitata)

Baobab is the fruit of Africa's 'Tree of Life'. It is rich in powerful antioxidants which protect skin against free radical damage. It is rich in vitamins A, B and C which helps to firm, tighten and hydrate the skin. Baobab also contains Omega's 3, 6 & 9 that helps maintain the integrity of skin cell membrane.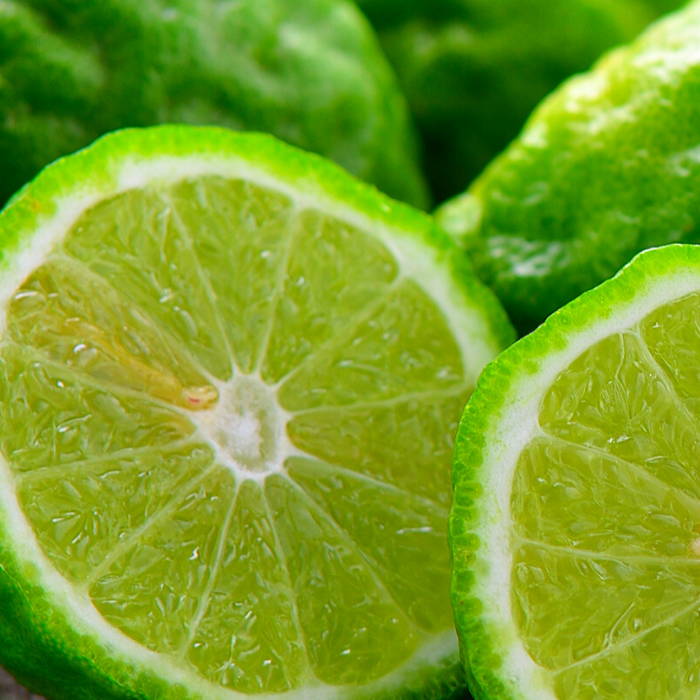 Bergamot - (Citrus Bergamia)

Bergamot is cold pressed from the peel of the Sicilian Bergamot orange. It has a wonderful fresh aroma and helps to balance oily skin, eliminate scars and acne marks. Bergamot is known for its ability to distribute pigments evenly throughout the skin leaving an even and toned complexion.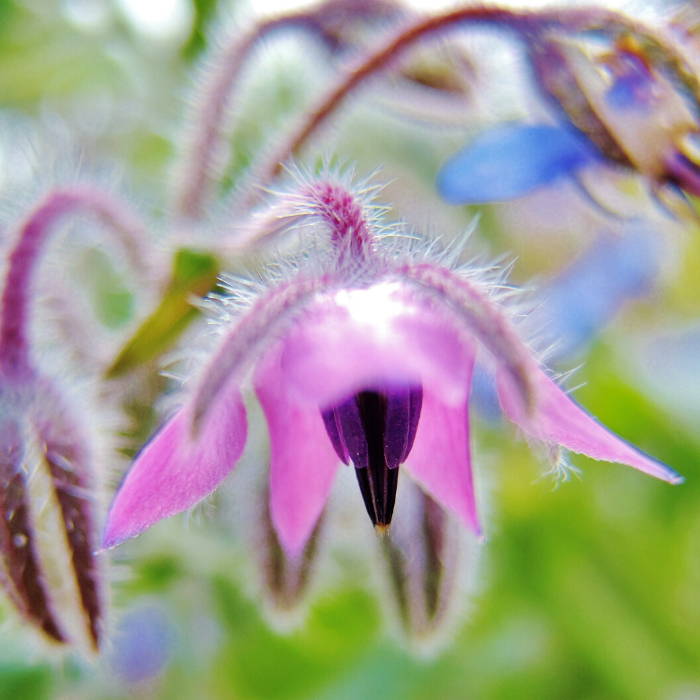 Borage Seed Oil - (Borago Officinalis)

Borage Seed Oil is derived from the seeds of the blue borage flower. The oil is rich in essential fatty acid GLA (gamma linolenic acid) which helps to hydrate, and moisturise the skin.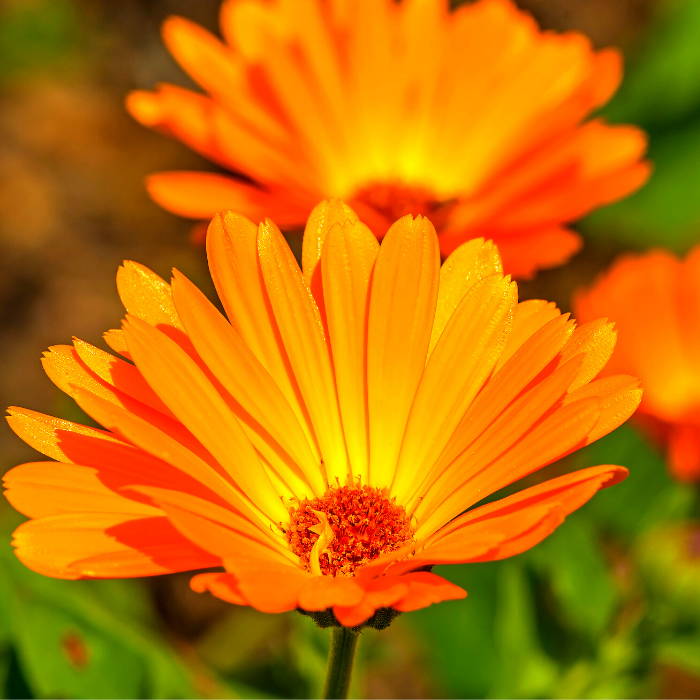 Calendula - (Calendula Officinalis)

Calendula flower is native to the northern mediterranean countries. It contains healing powers, anti-inflammatory and antioxidant properties.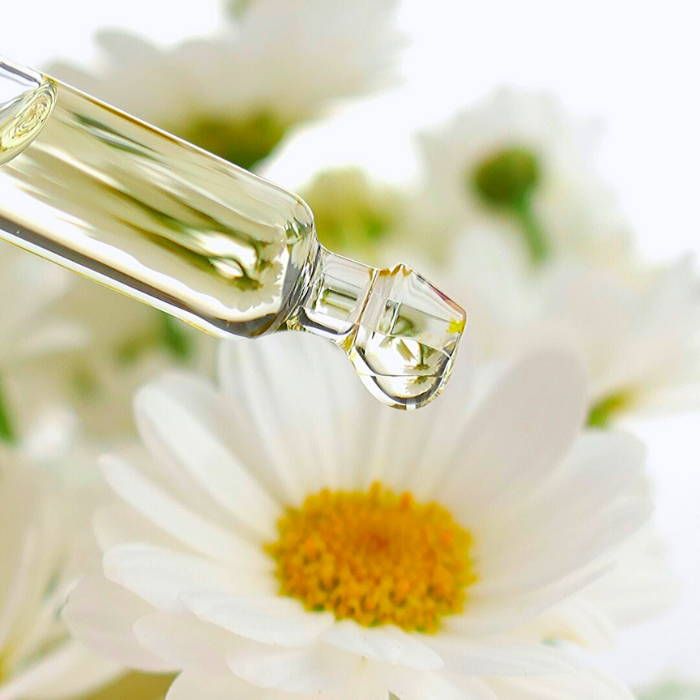 Chamomile - (Anthemis Nobilis)

Chamomile oil is extracted from the flowers of the plant. It soothes and repairs damaged, inflamed skin. It has very strong anti-inflammatory properties which are particularly soothing for sensitive skin. It also has natural toning properties.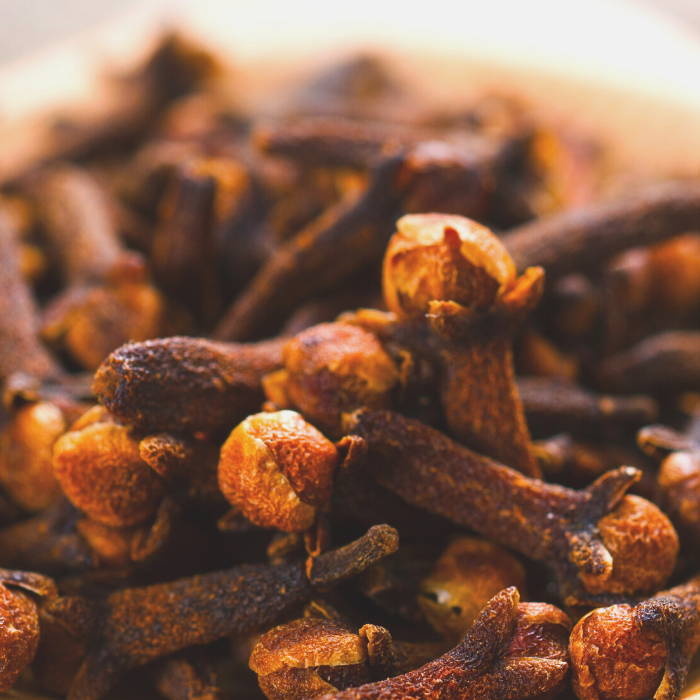 Clove Bud Oil - (Eugenia Caryophyllus)

Clove Bud Oil is derived from the evergreen tree, which produces a flower bud. It helps to clear acne and kill infections due to its high antibacterial properties whilst reducing swelling. It also helps to lighten blemishes and scars on the skin.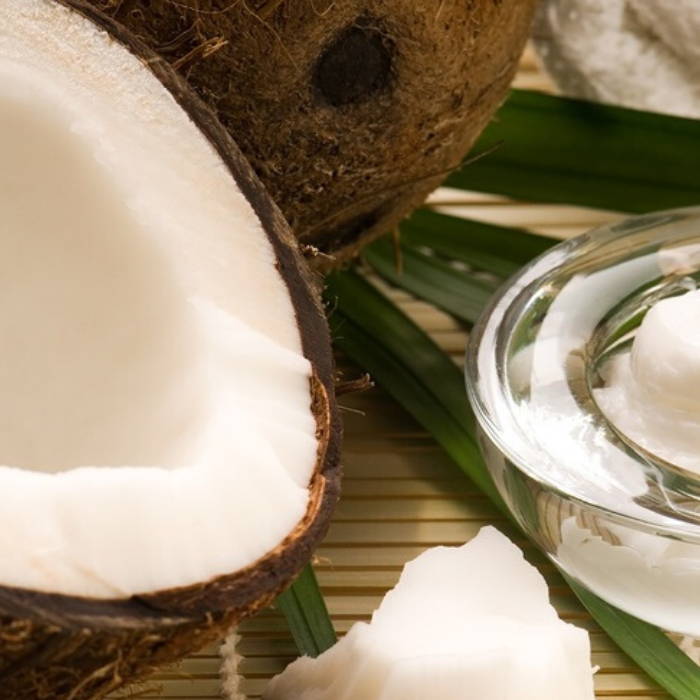 Coconut - (Cocos Nucifera)

Coconut oil is rich in medium-chain fatty acids and known for its moisturising benefits for soft, hydrated and glowing skin. It contains a high level of vitamin E and other antioxidants which help prevent premature ageing and protect against wrinkles.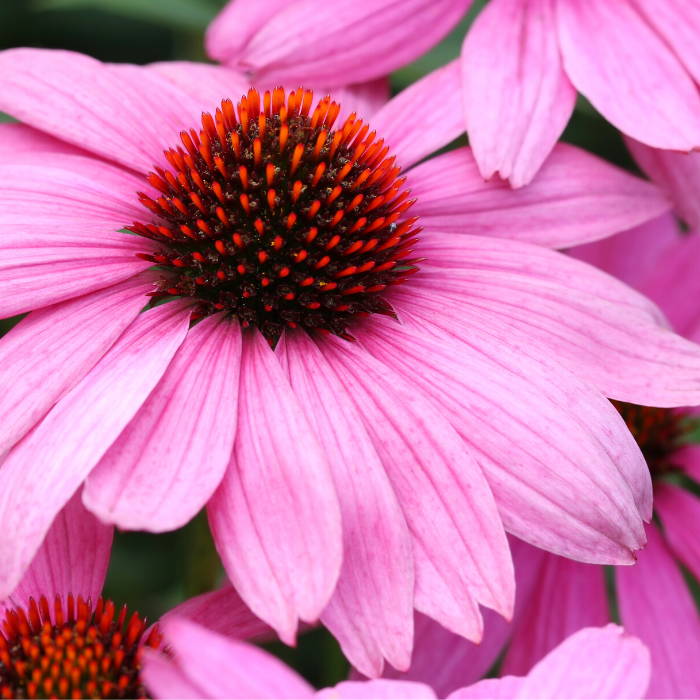 Echinacea - (Echinacea Angustifolia)

Echinacea soothes irritated spot prone skin and reduces swelling of the skin tissues. It is rich in tannins, the substance that works like an astringent and has a shrinking effect on the skin cells, helping to reduce the signs of ageing.

Eye Bright - (Euphrasia Officinalis)

Eyebright is rich in antioxidants, and helps to moisturise the skin. It also helps to tighten and reduce the appearance of puffiness and dark circles around the eyes when used in skincare.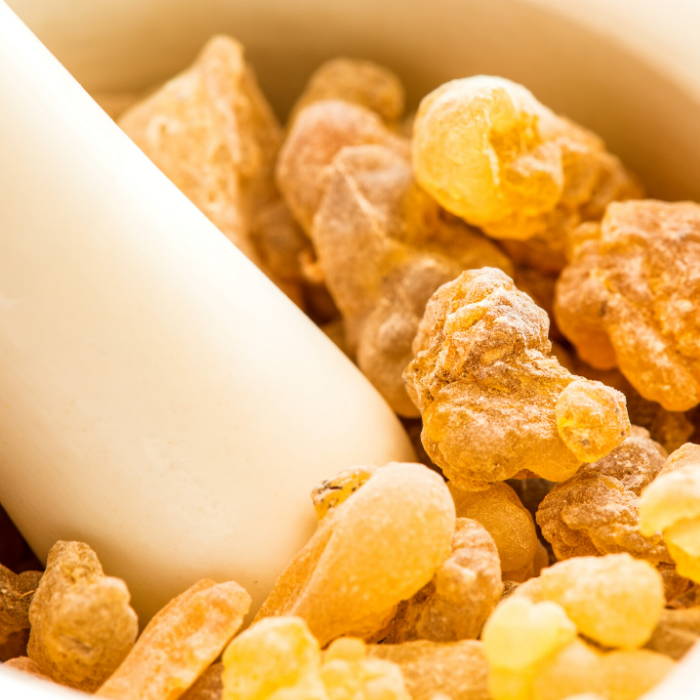 Frankincense - (Boswella Carterii)

Frankincense is derived from the resin of the Boswellia carterii or Boswellia sacara tree that is mainly grown in Somalia. It is a powerful oil that helps to tighten and firm sagging skin, minimising the appearance of scars, dark marks and age spots, as well as regenerating skin cells.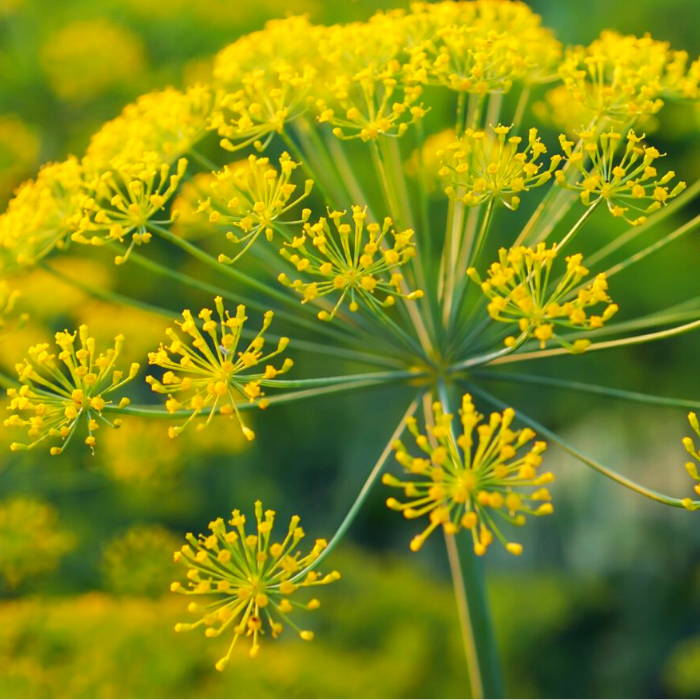 Galbanum - (Ferula Galbaniflua)
Galbanum in an exotic, aromatic gum resin which is derived from the plant 'Ferula Galbaniflua'. It has an intense green scent. It helps to rejuvenate the skin, improve blood circulation and encouraging cell regeneration to keep skin healthy and shiny.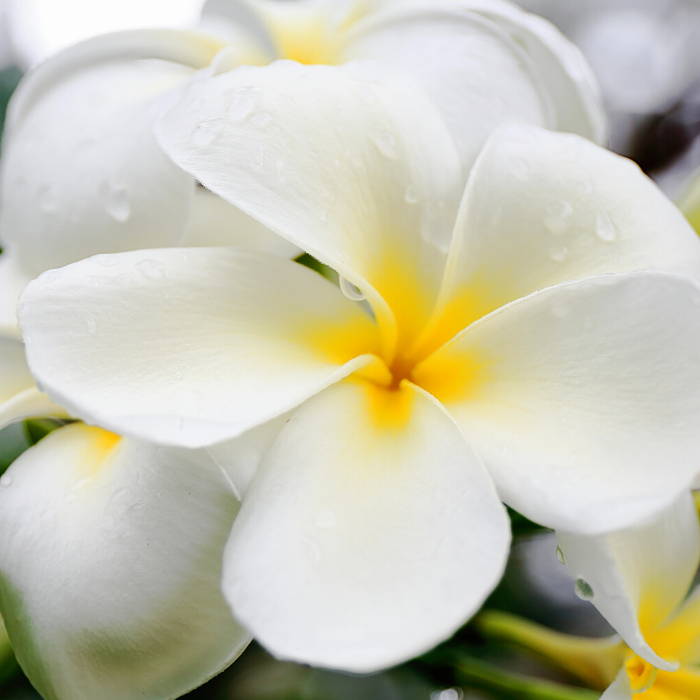 Gardenia Tahitensis Flower
Gardenia Tahitensis oil is obtained from the flowers of the Tiare flower. Traditionally used as a beauty oil by Polynesian women and also know by the name 'Monoi de Tahiti'. With a wonderful, sweet exotic aroma.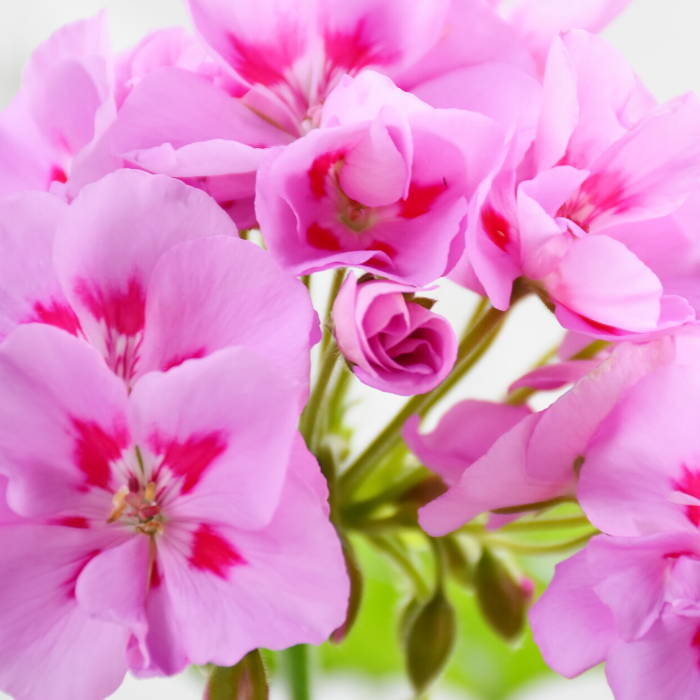 Geranium - (Pelargonium Graveolens)
Geranium provides nutritious benefits to the skin and has ultra-moisturising properties that keep skin cells hydrated and excess oil-free. It helps to minimise the look of wrinkles as it tightens facial skin and is believed to slow down the effects of ageing.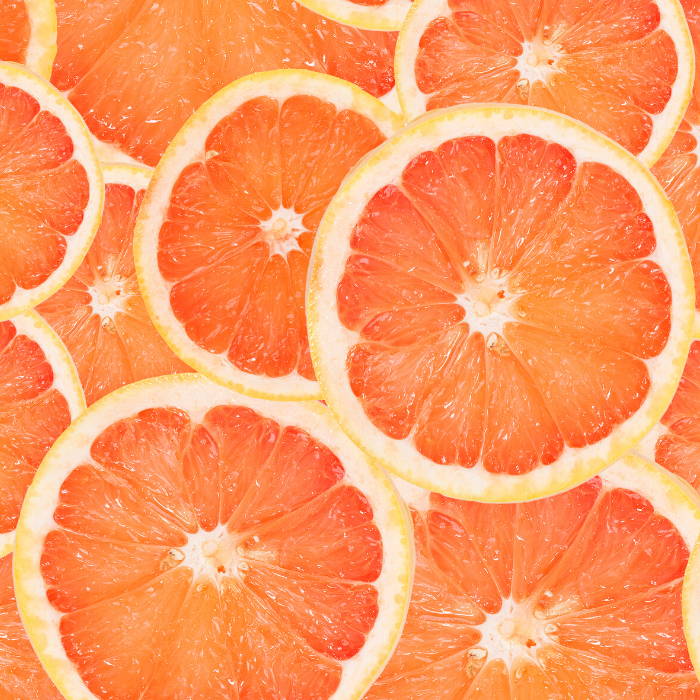 Grapefruit Peel Oil - (Citrus Paradisi)
Grapefruit Peel Oil is rich in antioxidants. It helps to keep skin cells healthy by improving the production of collagen. It also enhances the ability of the skin to regenerate in order to maintain a youthful and glowing appearance.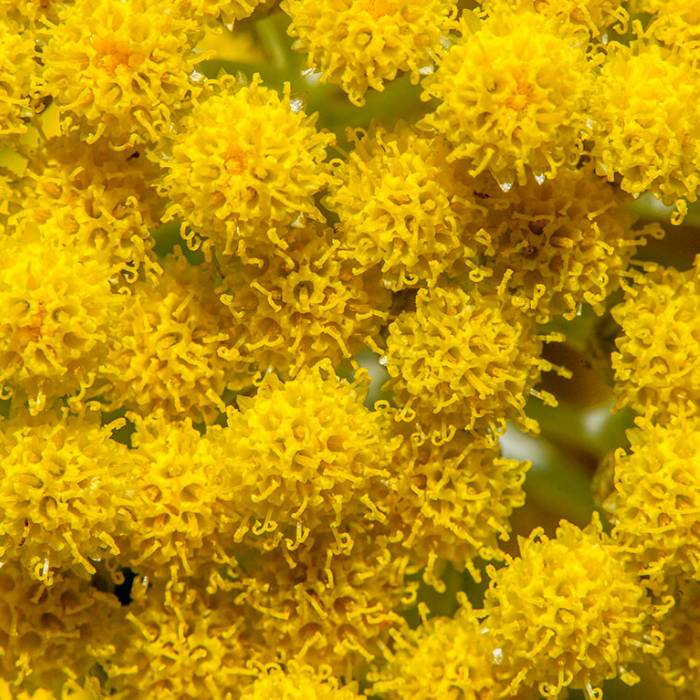 Immortelle - (Helichrysum Italicum)
Immortelle is from the flowering plant of the daisy family also know as 'Everlasting Flowers'. This gem of an oil has potent restorative properties that helps to regenerate skin cells and slow down the skins ageing process. It improves the appearance of imperfections.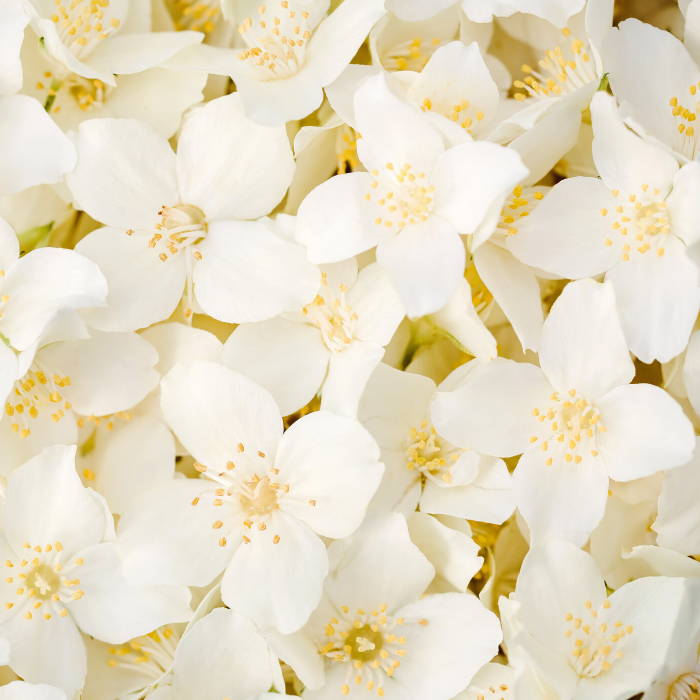 Jasmine - (Jasminum Officinale)

Jasmine is known as the 'king of essential oils' . It has a sweet, aromatic fragrance from the flowers that only bloom at night time. Jasmine tones ageing skin, increases elasticity. and provides natural moisture.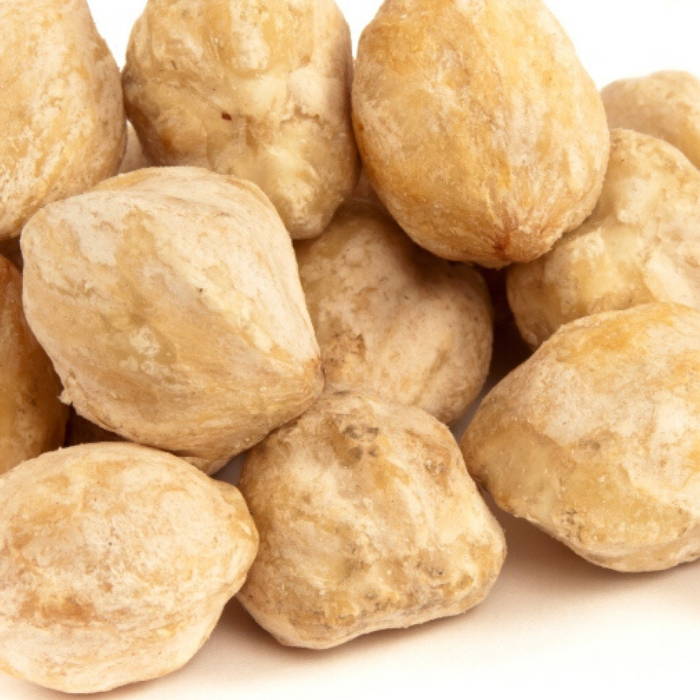 Kukui - (Aleurites Moluccana Seed Oil)

Kukui oil is expressed from the nuts of the kukui nut tree. A natural botanical source of a-linolenic and linoleic acid, Omega 3 and Omega 6. This unique blend of fatty acids helps control skin barrier functions and deeply penetrates leaving the skin feeling silky and smooth.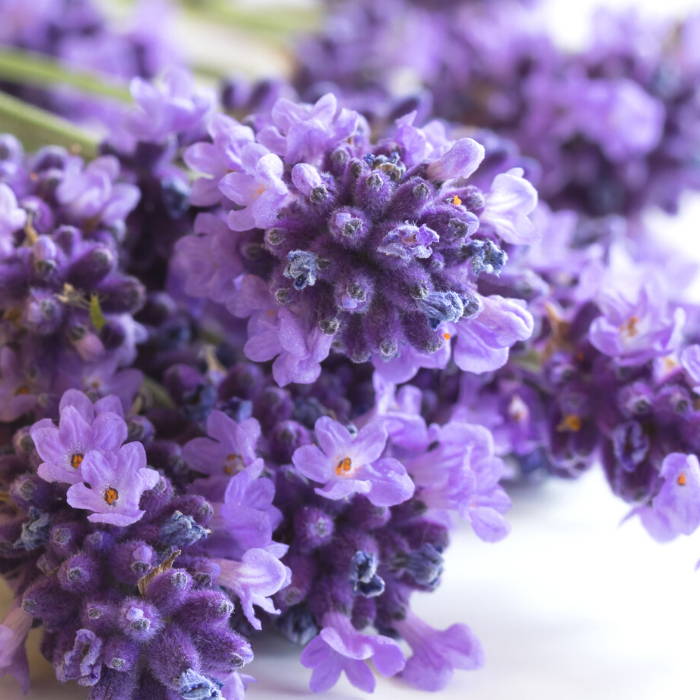 Lavender Flower Oil - (Lavendula Angustifolia)

Lavender flower helps to calm, soothe and reduce blemishes and is renowned for restoring unbalanced skin conditions. It contains strong antibacterial properties which help to fight acne and reduce the appearance of dark spots and scars on the skin.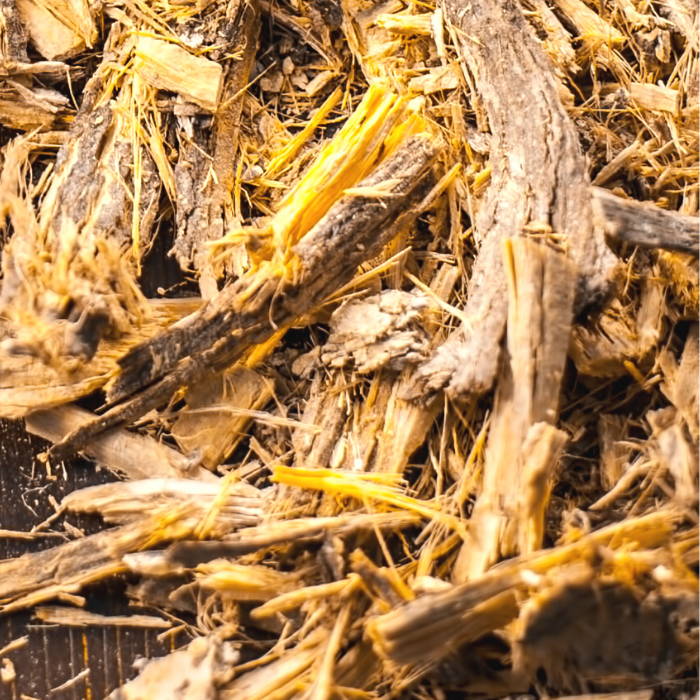 Licorice Root - (Glycyrrhiza Glabra)

Licorice Root brightens and tones the skin helping to diminish the appearance of dis-coloration and age spots. It contains powerful antioxidants to protect the skin from environmental stressors.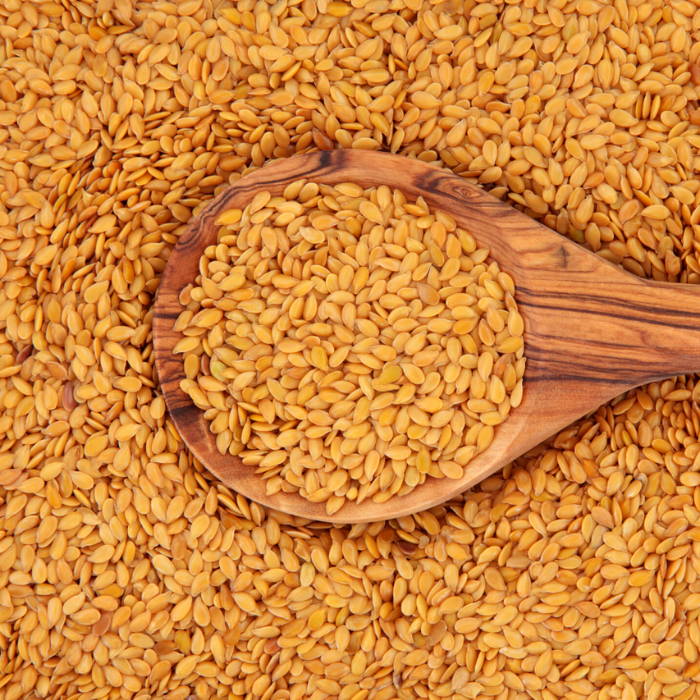 Linseed Oil - (Linum Usitatissimum)

Also known as Alsi Oil. It is derived from the dried ripe seeds of the flax plant. Natures richest source of Omega 3 fatty acids which help to hydrate and protect the skin.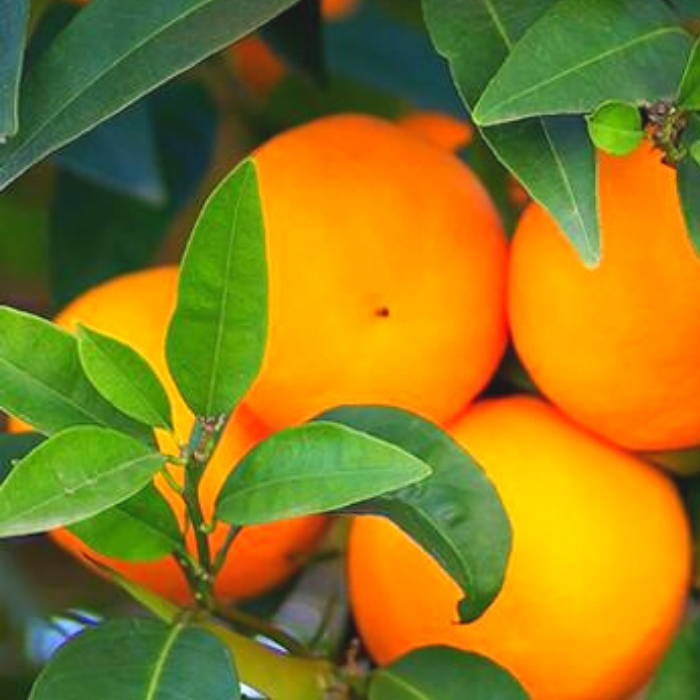 Mandarin - (Citrus Nobilis)

Maintains moisture balance in the skin and evens skin tone. It also helps to diminish the appearance of age spots and minimise the signs of wrinkles.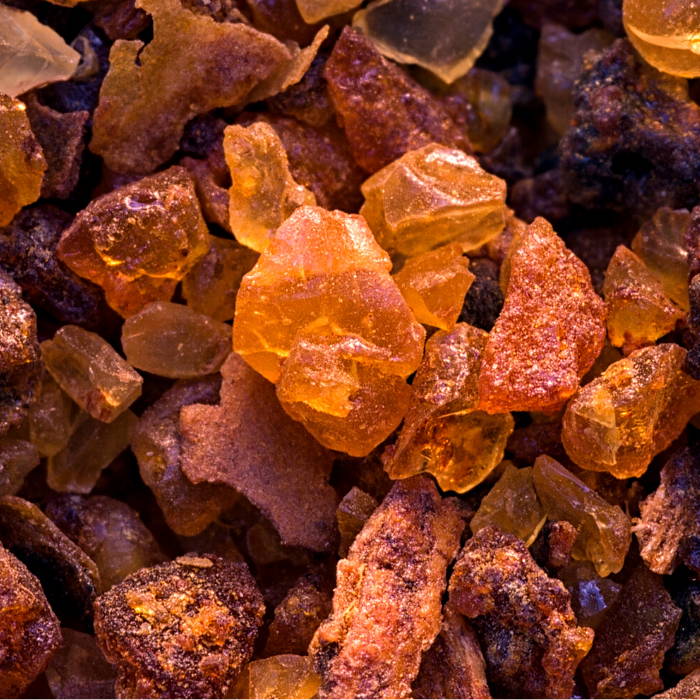 Myrrh - (Commiphora Myrrha)

Myrrh is a resin extracted from the tree called Commiphora myrrha native to Africa and the Middle East. It was used by ancient Egyptians to prevent the signs of ageing and to maintain healthy skin.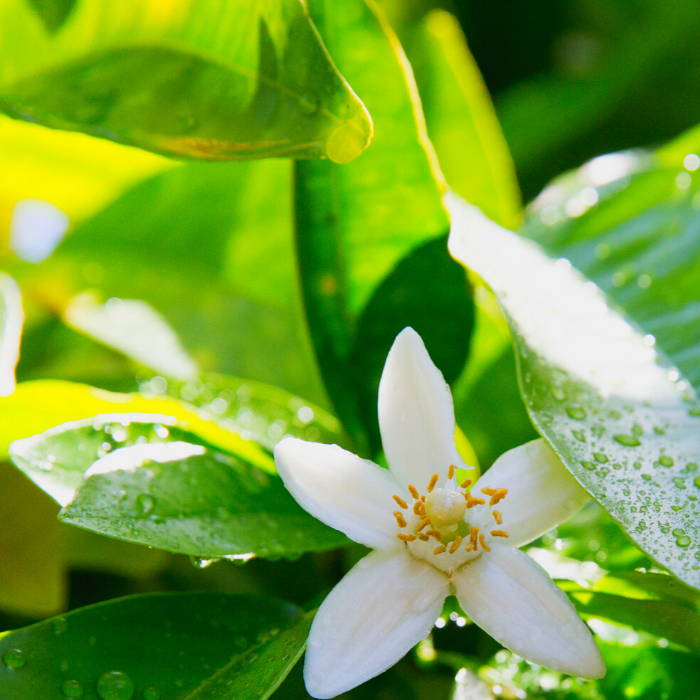 Neroli Flower - (Citrus Aurantium)

Neroli flower oil is extracted from the orange blossoms of the orange tree. It has restorative and uplifting properties with a wonderful delicate scent and helps to a cleanse, tone and brighten the skin.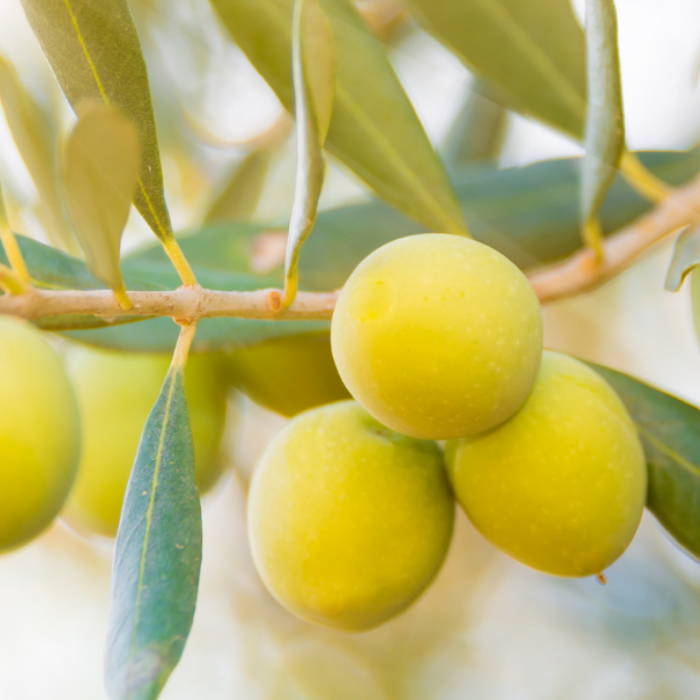 Olive - (Olea Europaea Oil)

Derived from the fruits of the Olive tree. Olive oil penetrates deep into the layers of the skin providing instant hydration and nourishment. It improves the skins texture helping to regenerate skin cells.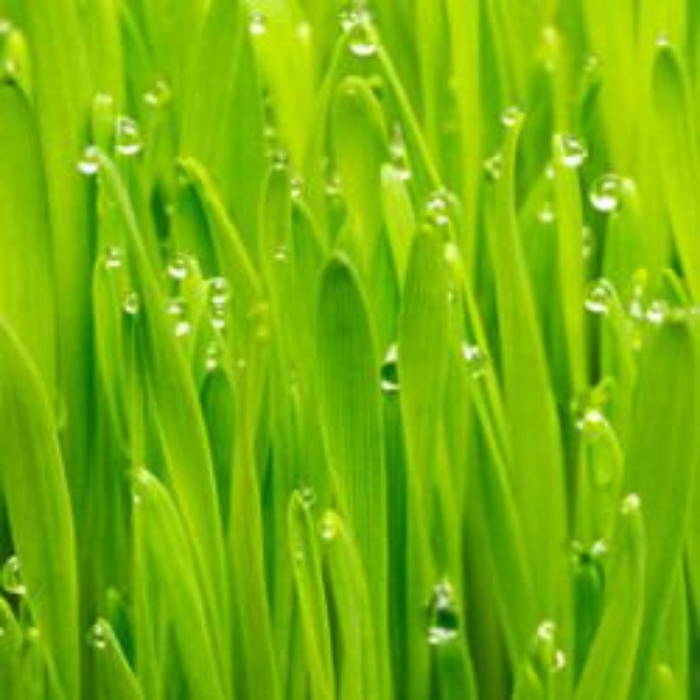 Palmarosa (Cymbopogon Martini)

Palmarosa is a type of tropical grass known for its rich supply of volatile oils. It helps the skin balance the production of sebum and hydration levels keeping the skin elastic and supple.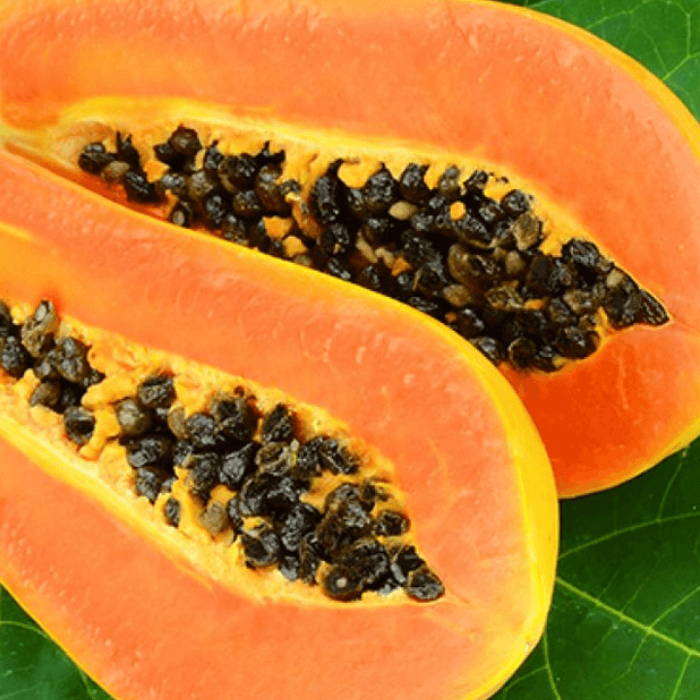 Papaya is native to the tropics of the Americas. It contains papain, an enzyme that has skin-lightening properties and can reduce the visibility of blemishes, scars and pigmentation. It is also extremely rich in vitamins, minerals and antioxidants.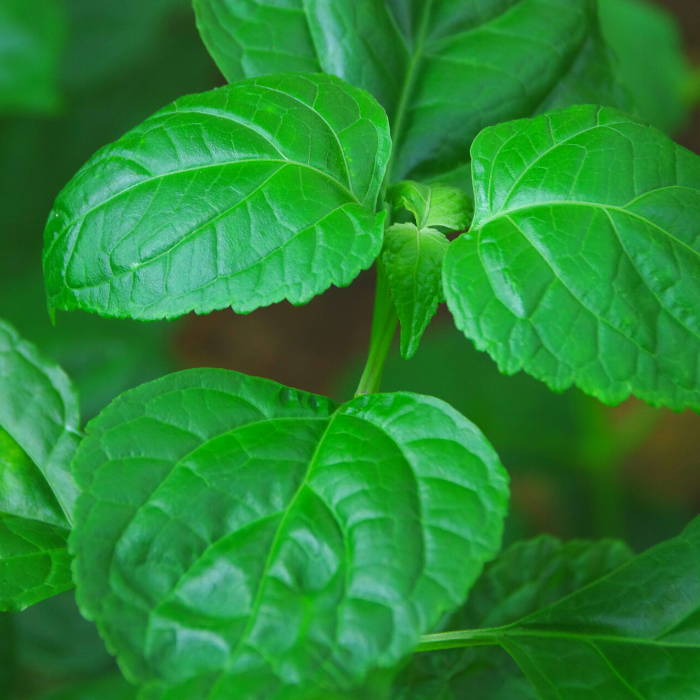 Patchouli - (Pogostemon Cablin)

Patchouli oil is extracted from the lightly fragrant leaves of the plant. It helps skin retain its moisture and regenerates healthy new skin cells. It is known to protect, nourish and hydrate the skin.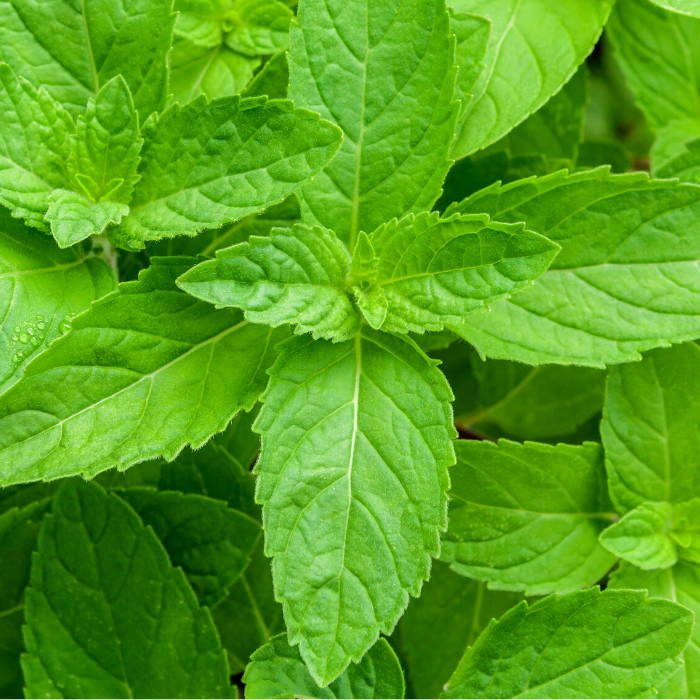 Peppermint Leaf Oil - (Mentha Piperita)

Peppermint is a native plant in Europe and North America. It is a hybrid species of spearmint and water mint. This oil is high in antibacterial properties and has a calming effect on the skin, soothing irritations.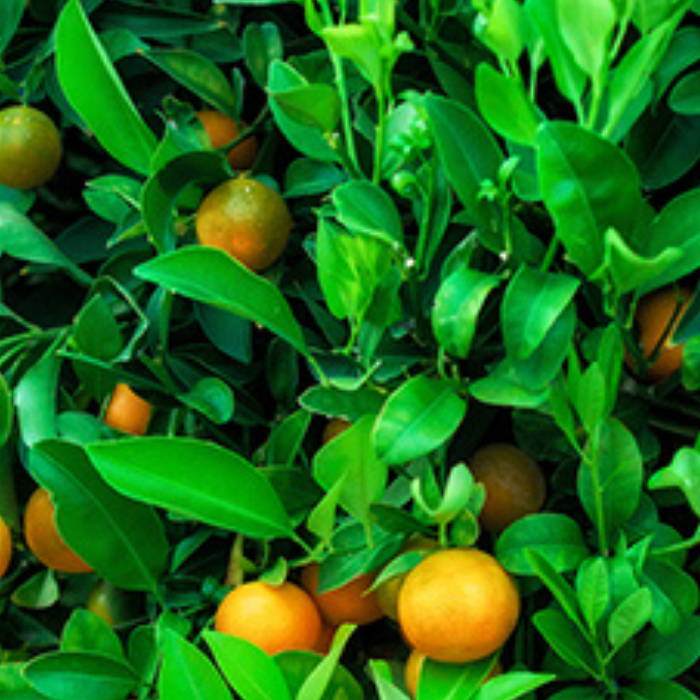 Petitgrain - (Citrus Aurantium Amara)

Petitgrain is extracted from the leaves and twigs of the orange tree. It is a natural antiseptic and antibacterial oil that helps fight bacteria helping to prevent spots. Petitgrain is effective at helping to maintain the oil moisture balance of the skin.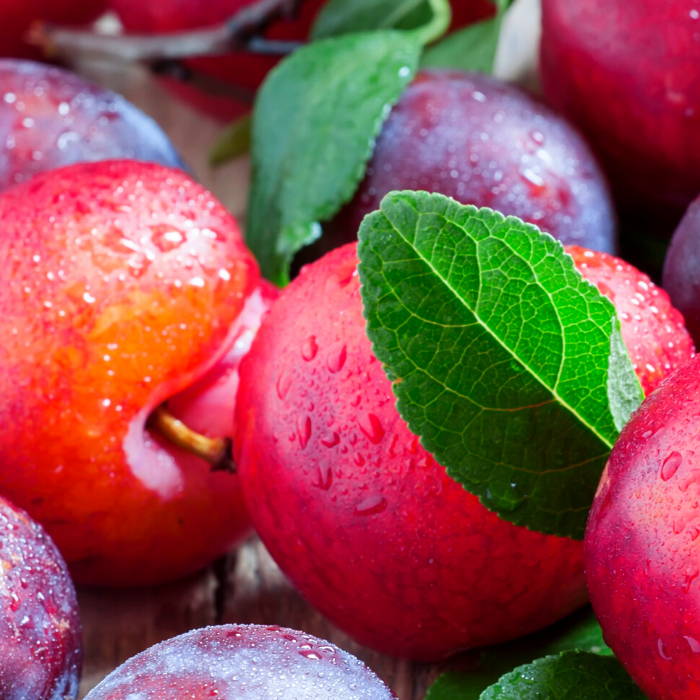 Plum - (Prunus Domestica Seed Oil)

Plum Seed Oil is extracted from the seeds of the plum fruit. The fruit is from the same family as the Almond plant. It is effective in nourishing, moisturising and improving the skin elasticity. It is light in texture and has a delicate aroma.
Pomegranate - (Punica Granatum Seed Oil)

The pomegranate oil contains punicic acid an omega 5 conjugated fatty acid which was found effective in aiding cell regeneration and proliferation. The oil from the pomegranate seeds helps strengthen the epidermis therefore helping to reducing or delay the signs of wrinkles.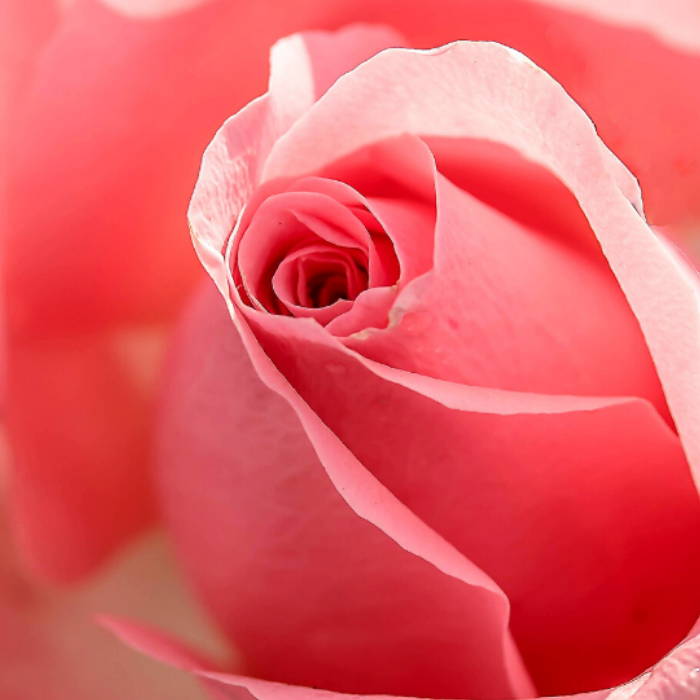 Rose Centifolia is native to Eurasia with pink, fragrant petaled flowers. It contains Gentianin and Tannin compounds which have a toning and firming effect on the skin helping to remove wrinkles and rejuvenate the skin.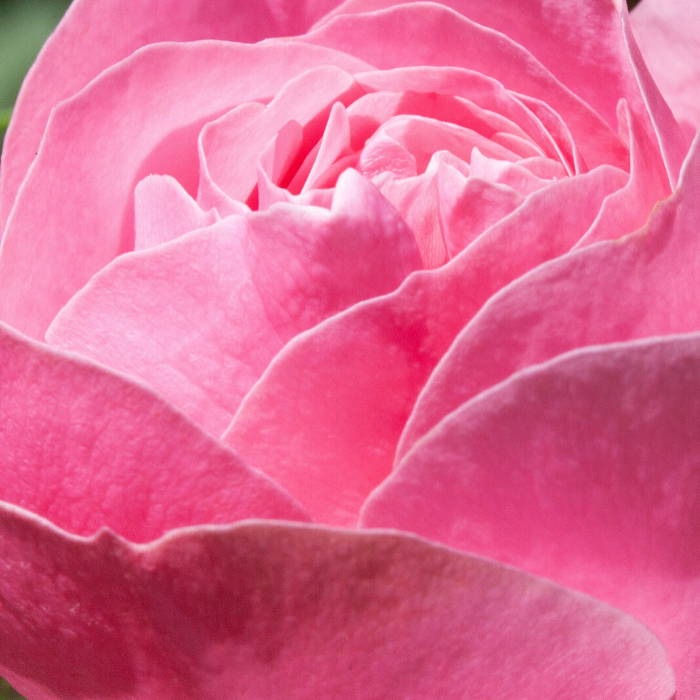 Rose Damascena has a light, sweet aroma. Contains a complex amount of vitamins, minerals and antioxidants, this oil has rejuvenating properties to help balance and restore skin whilst retaining moisture.
Rosehip - (Rosa Canina Fruit Oil)

Derived from the hips of the rose. Rosehip Oil is rich in potent antioxidant and essential nutrients including Vitamin A, Vitamin E & Omega 3, 6, 7 & 9. It deeply conditions, hydrates and improves firmness and elasticity of the skin.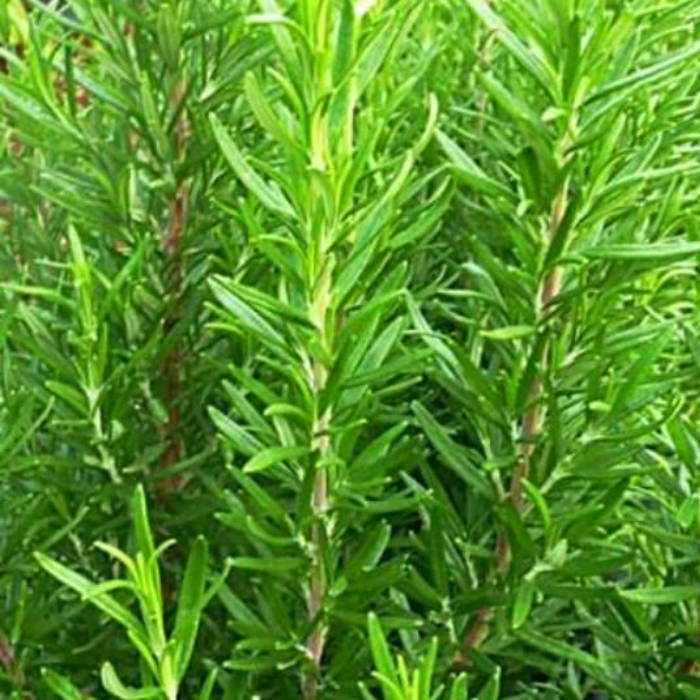 Rosemary - (Rosemarinus Officinalis)

Rosemary is an aromatic herb with powerful antiseptic and anti-inflammatory compounds. It helps reduce excess oil, redness and puffiness that is often caused by acne.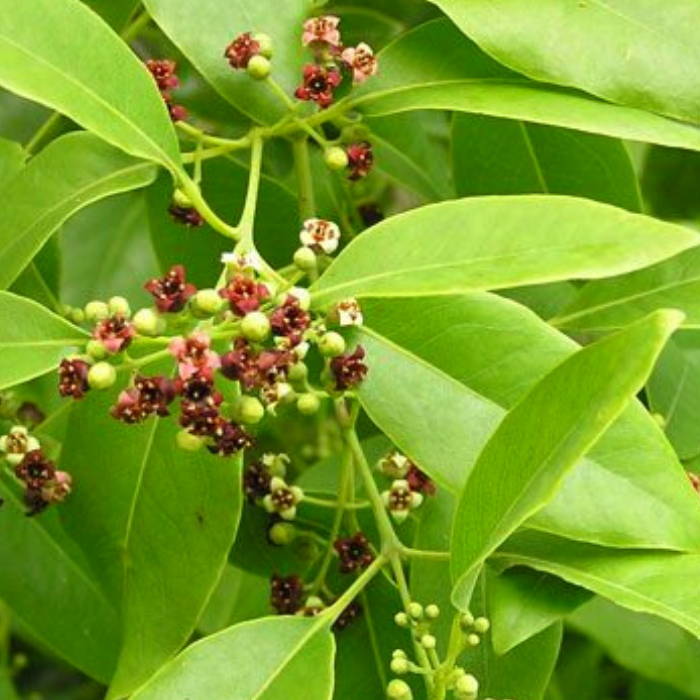 Sandalwood - (Santalum Album)

Sandalwood oil is extracted from the trees of the genus Santalum. It gives a sweet, woody aroma and is a valuable ingredient. Sandalwood is a natural emollient known to soothe dryness, improve hydration and encourage healthy skin cell renewal.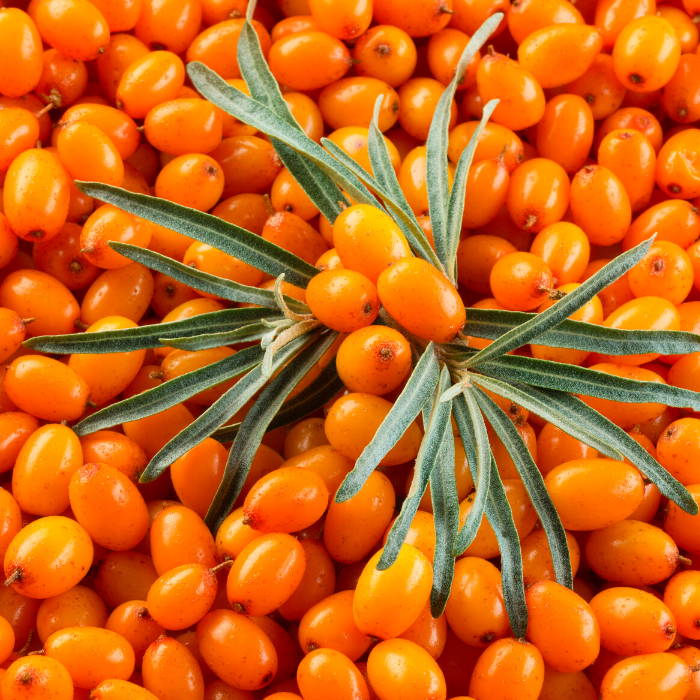 Sea Buckthorn - (Hippophae Rhamnoides)

Sea Buckthorn contains Omega 6 and a very rare and highly sought after Omega 7. This oil has a very high vitamin E content and penetrates deeply into the skins layers, holding hydration and softening the skin tissue.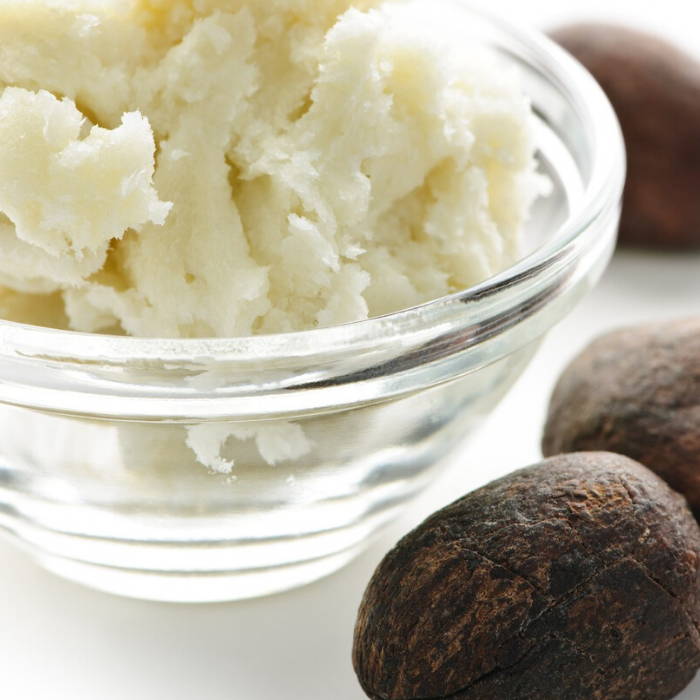 Shea Butter - (Butyrospermum Parkii)

Shea Butter is derived from kernel of the of the fruit from the shea tree. It is a wonderful natural rich moisturiser which is full of vitamins A and E. Shea Butter is indispensable for nourishing and soothing dry and inflamed skin.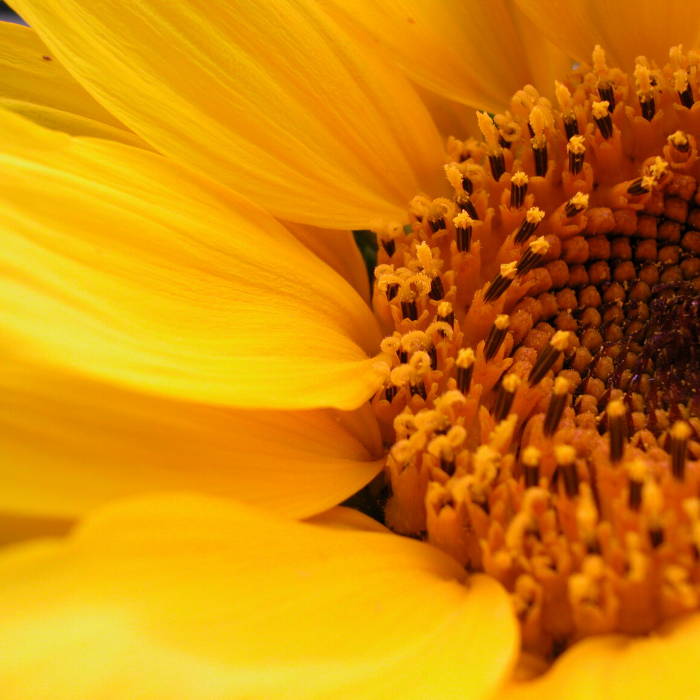 Sunflower Seed Oil - (Helianthus Annuus)

Sunflower Seed Oil is derived from the seeds of the sunflower plant. The main component of sunflower oil is Linoleic acid which is a polyunsaturated fatty acid with potent healing properties. Rich in nutrients, antioxidants and extremely high in Vitamin E which is essential for preventing skin cell damage.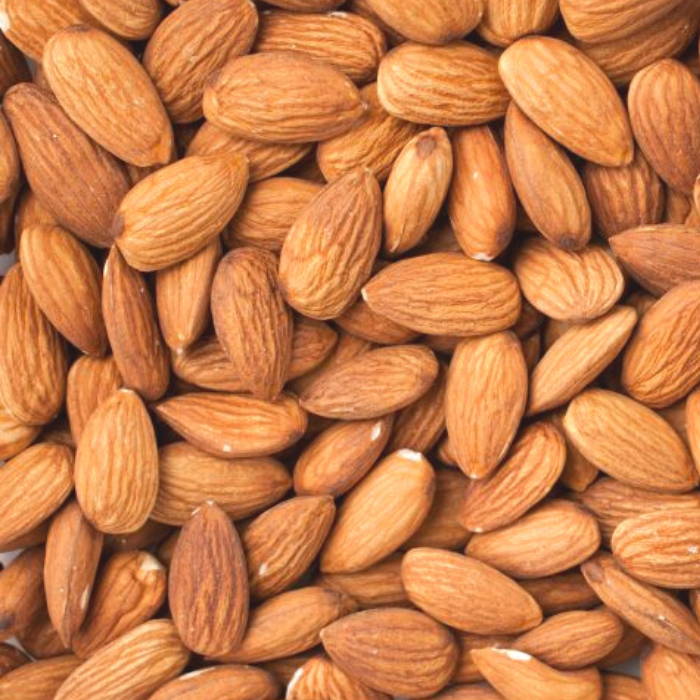 Sweet Almond - (Prunus Amygdalus Dulcis)

Cold-pressed from the nut kernels of the Sweet Almond tree, this oil is mild and gentle. It easily penetrates deep into the skin to nourish and provide moisture. Due to its high content of essential fatty acids and vitamins A, E and D, it protects the skin from drying keeping it smooth and supple.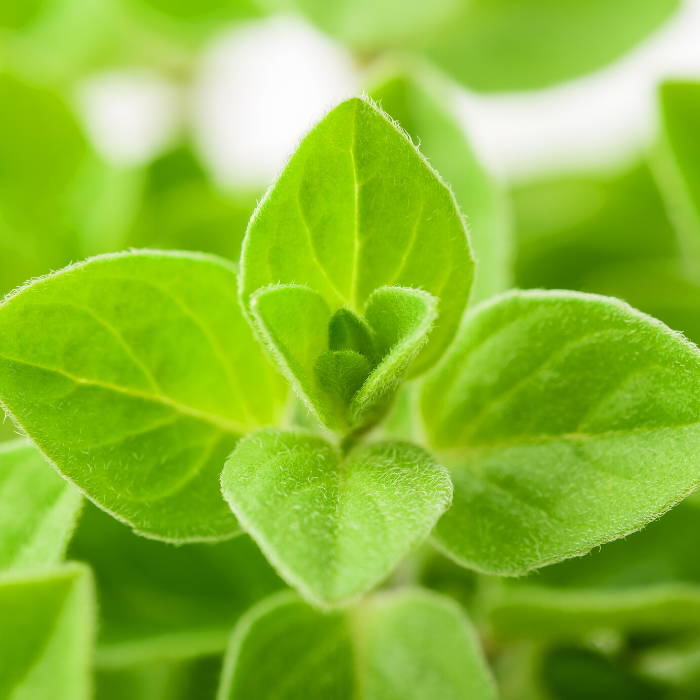 Sweet Marjoram - (Origanum Majorana)

Sweet Marjoram Oil is derived from the flowering tops of the marjoram plant which is the cousin of the oregano plant. An antioxidant-rich herb and contains a high amount of vitamin A, vitamin C and many essential vitamins. minerals and carotenes. Sweet Marjoram helps to heal skin disorders effectively.
Sweet Orange - (Citrus Sinensis)

Sweet Orange Oil is derived from the peels of orange by cold compression. It contains high levels of vitamin C and naturally energises the skin. It penetrates deeply into the pores and supports the formation of collagen helping to reduce the signs of ageing.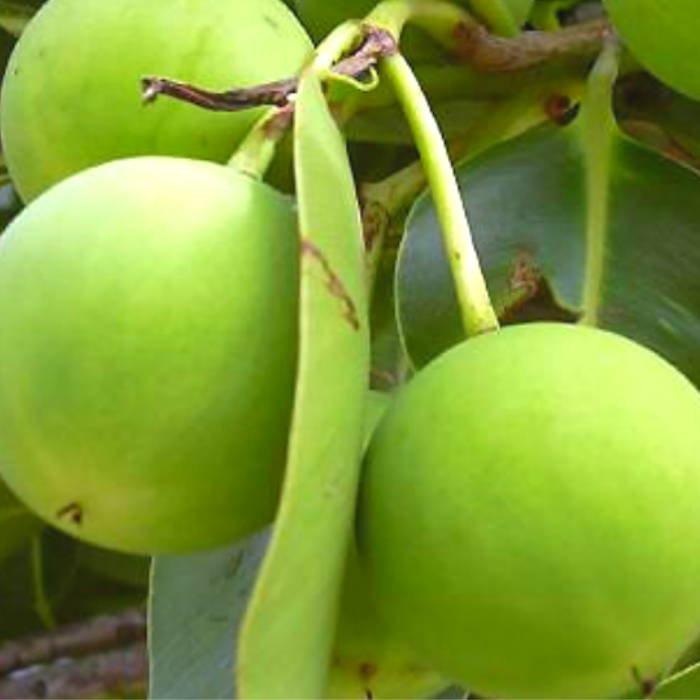 Tamanu - (Calophyllum Inophyllum Seed Oil)

Tamanu oil is derived from the nut kernels of the Tamanu nut tree. It contains moisturizing omega fatty acids which help to restore elasticity and hydration balance to the skin. Tamanu is well known for promoting new, healthy cell growth.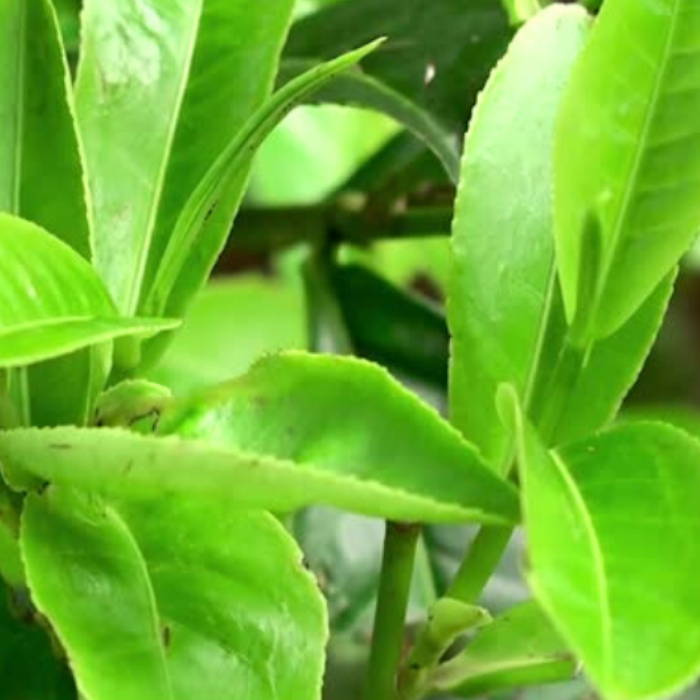 Tea Tree Leaf - (Melaleuca Alternifolia)

Derived from the leaves of the tea tree plant. Tea Tree is highly antiseptic helping to dissolves skin oils and kill bacteria that can cause acne.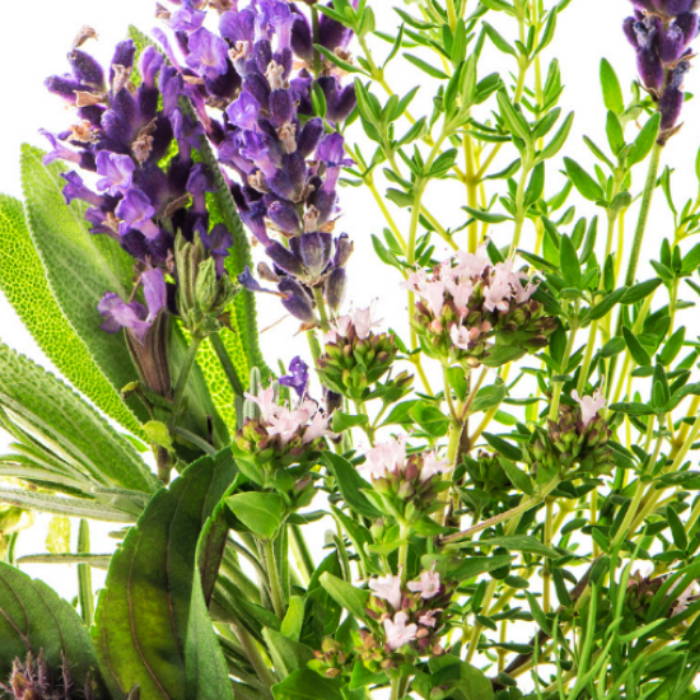 Thyme - (Thymus Vulgaris)

A delicate herb that helps to tone the skin. It eliminates the bacteria that causes various skin problems and breakouts due to its natural antibacterial properties.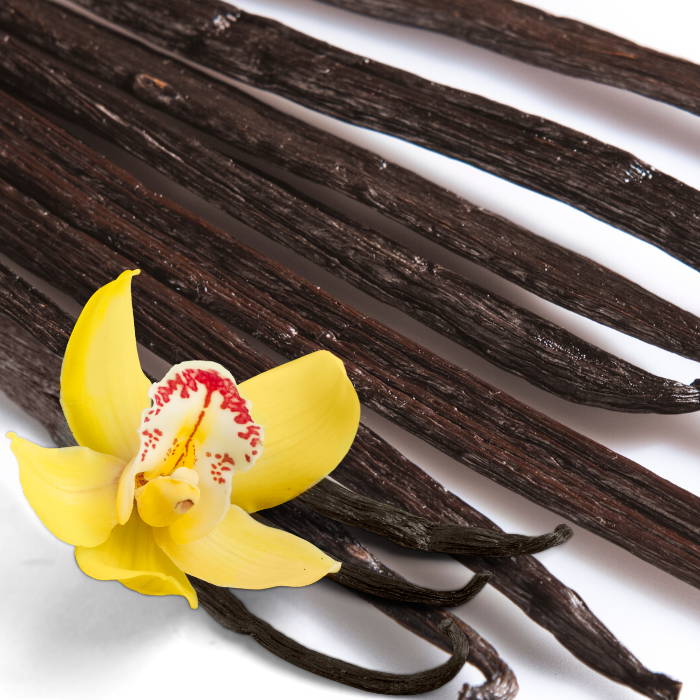 Vanilla Bean Oil - (Vanilla Planifolia)

Vanilla Bean Oil is rich in antioxidants and B vitamins which are important to the maintenance of healthy, nourished skin. It also helps improve skin hydration, texture and radiance.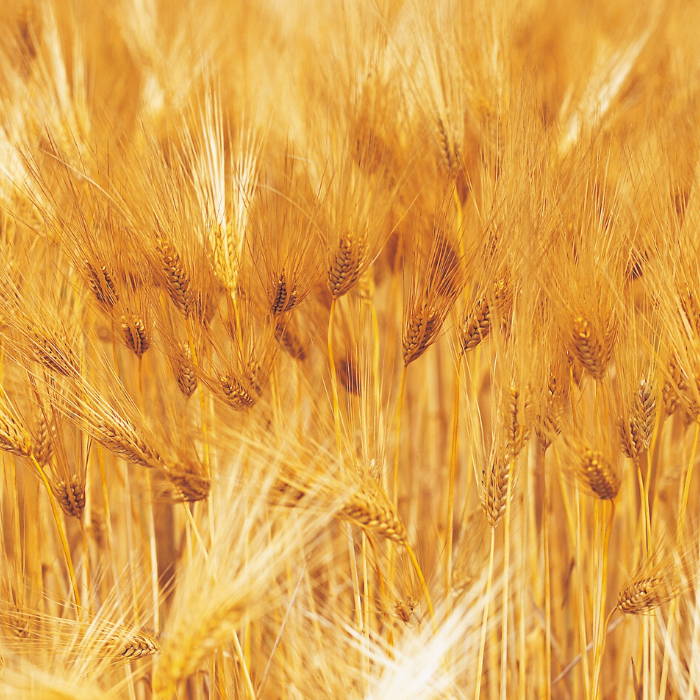 Wheatgerm Oil - (Triticum Vulgare)

Wheatgerm Oil is the most most nutritious component of the wheat kernel containing 23 different nutrients and high amount of omega-3, iron and calcium. It gives an infusion of nutrients to the skin and helps to fight free radicals and support healthy collagen formation.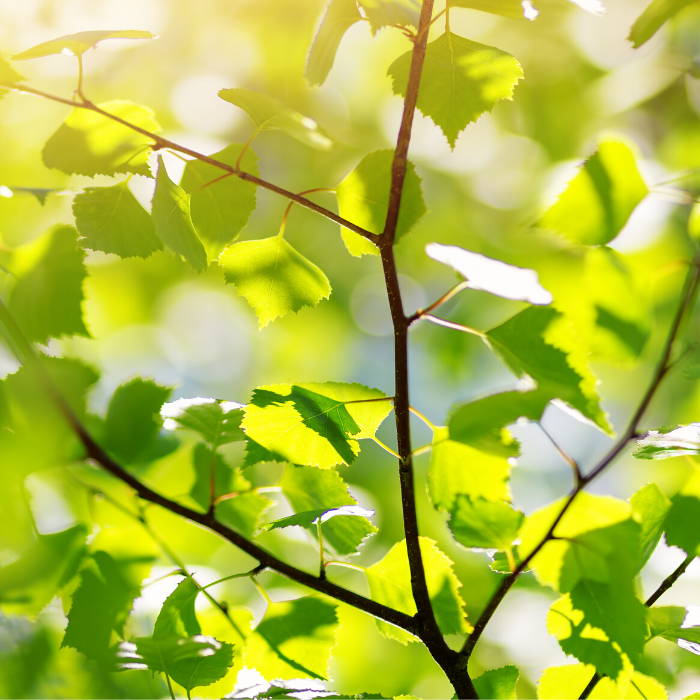 White Birch - (Betula Pendula)

White Birch is extracted from the bark of Betula Alba Tree of the Betulaceae family and is also known as silver birch. It is effective in stimulating new collagen growth to counter fine lines, wrinkling and sagging of the skin. It also helps to restore hydration and nutrients to the dermis and epidermis layers of the skin.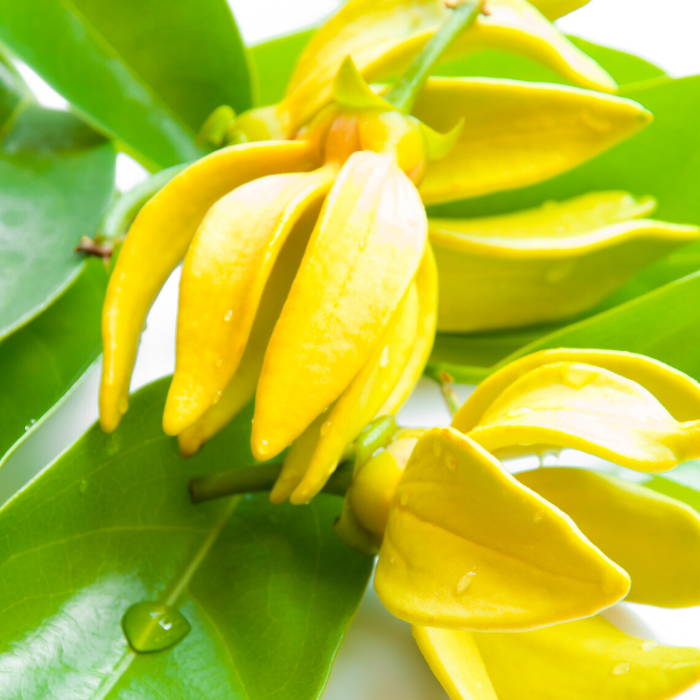 Ylang Ylang - (Canaga Odorata)

Meaning "Flower of Flowers". Ylang Ylang oil is derived from the flower petals of the ylang ylang tree. It is well known for its sweet, aromatic aroma and energising properties. It also balances, revitalises and refreshes the skin.
OTHER PLANT-BASED INGREDIENTS
Benzyl Alcohol - (a good type)
Organic alcohol which is found naturally in many plants and fruits and used as a natural preservative. **This ingredient can also be made synthetically. At Skincare with Compassionwe use the naturally derived Benzyl Alcohol in our formulations.
Biosaccharide Gum-1 is a sugar ingredient derived from fermented plants of sorbitol. When used in skincare this has soothing and moisturising properties
Caprylyl Glycol is a colourless liquid with a mild odour. We use this as a natural preservative
in some of our products.
This ingredient is naturally derived from Coconut.
Cetearyl Glucoside is a sugar based emulsifier. It is naturally derived from Coconut or Corn oil.

Cetearyl Alcohol - (a good type of Alcohol)
This is a combination of cetyl and stearyl alcohol which is derived from coconut oil. It is an extremely common multitasker ingredient that gives your skin a nice soft feel and gives body to creams and lotions.
This is a so-called fatty (the good, non-drying) kind of alcohol that makes skin feel nice and smooth. It helps to naturally thicken products and also helps oil and water blend. This is derived from Coconut oil.
Citric Acid is derived from Citrus fruits. This ingredient is a natural exfoliant that can gently lift away dead skin cells from the skin leaving a nice soft, smooth finish.
Coco-caprylate is the mixture of esters that occur when the fatty alcohols derived from coconut alcohol reacts with the fatty acid. This gives a lightweight emollient ingredient that smooths and softens skin.
Derived from renewable raw materials such as coconut oil and corn and fruit sugars, this ingredient is used as a natural emulsifier in our products.

Decyl Glucoside is a natural non ionic surfactant and emulsifier. Derived from coconut or corn and used as a cleansing agent with great foaming abilities. It's also mild to the skin and readily biodegradable.
A natural emulsifier used in natural skincare. It is derived soy, coconut or vegetable oil.
A pure, clay that gently cleanses and exfoliates removing deep down impurities and toxins without stripping the skin of its natural oils. Rich in natural minerals and helps reduce oiliness in the skin.​
A clear, pale liquid naturally derived from vegetables. First found in sugar beet this ingredient is used a a natural surfactant.

A natural preservative derived from the plant acid of corn. This ingredient helps to balance the acid of products and the skin.

This is used as a buffering agent in skincare. It is a natural salt form of naturally derived citric acid.
This is a potassium salt derived from the fatty acids that are present in coconut oil. Used as a natural moisturiser in skincare.
A natural emulsifier which is naturally derived from Sunflower oil.
A natural polymer derived through the fermentation of the Genus Sclerotium (a filamentous mushroom). ​
A natural occurring fatty acid which is naturally found in vegetables and coconuts and used as a surfactant.​
A natural occurring vitamin E typically derived from vegetable oils.​
A polysaccharide natural thickener that can be derived from the sugars of soy, wheat or corn.